5:17 pm
[crackrockstedy]

This is for previous members of the community _altered_states (and whoever else cares):
It has been deleted so I've moved it to 4ltered_States. Trying to put the community back together here, so join if you'd like it back.
thanks.
very sorry if this isnt allowed.
1:22 pm
[litebrite_stars]

hey everyone! new community! because there are so many add_me communities, but none just for ravers!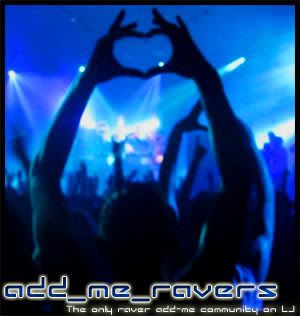 ♥ make new rave friends today!♥

if u see this a lot, i'm sorry! i really want this community to take off!

love katie